Brager Tax Law Group Obtains over 6,500 Pages in Freedom of Information Act Request for Offshore Voluntary Disclosure Program Documents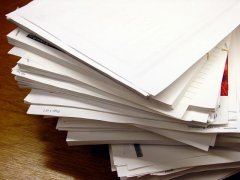 Several months ago the Brager Tax Law Group requested IRS documents through a Freedom of Information Act (FOIA) request, which was filed on behalf of the TaxProblemAttorney Blog.com. The Brager Tax Law Group received a CD in response to this FOIA request. Out of the 7,092 responsive pages, the IRS sent over 6,500 pages and withheld the rest. This information was published on the Brager Tax Law Group website in November. The requested documents included material used in training IRS personnel in the Offshore Voluntary Disclosure Program (OVDP), determining Program penalties and instructing IRS employees on the Program. The purpose of the OVDP program is for individuals who have failed to file an FBAR (Foreign Bank and Financial Accounts Report) form with the IRS, or didn't report income from offshore activities to disclose their errors and to avoid criminal tax prosecution. The OVDP's current penalty is 27.5 percent, but there are other alternatives available to certain taxpayers which may provide additional relief.
The OVDP is a complex program with countless rules; at times these rules may be conflicting. What complicates these OVDP rules are the "technical advisors" who review decisions that are made by individual revenue agents. Instead of being approved by the courts, these decisions are approved by these unknown advisors. The IRS does not disclose the identities of these technical advisors, which then doesn't allow tax attorneys and their clients to communicate with these advisors directly. This material may shed some light on how decisions are being made.
The Brager Tax Law Group submitted a FOIA request in April and received the files about six months later. These files were stored on a password protective CD. These thousands of pages can be found on the Brager website on the offshore bank account problems page.
The Brager Tax Law attorneys are still in the midst of reviewing the documents. Since the IRS did not provide a complete response and there are many files that were redacted, it may be necessary to file suit in order to obtain the remaining documents.
If you have any offshore bank accounts or other tax problems, call the tax litigation attorneys at Brager Tax Law Group, A P.C.
Subscribe to the Free Online Publication, The Tax Terminator. It will keep you abreast of events that are making the news and perhaps affecting you or your business.