Bust of Bogus Tax Relief Company in Beverly Hills a Reminder to those Dealing with the IRS to seek Advice of Qualified Tax Lawyer
Our tax attorneys noted the recent closure of American Tax Relief in Beverly Hills for fraud and misleading advertising that claimed the company could settle delinquent federal and state taxes for pennies on the dollar.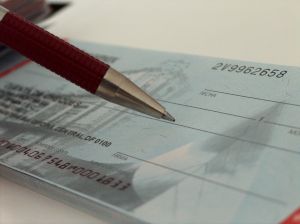 We reported recently on our Tax Problem Attorney Blog when Roni Deutch ran afoul of the California Attorney General for advertising that was allegedly misleading. Those facing charges for tax evasion need solid legal advice and should not be misled. A tax lawyer can save a client thousands of dollars by protecting their rights in disputes with the IRS. However, finding a reputable tax dispute law firm is a critical first step in the process.
The Los Angeles Times reports that the Federal Trade Commission accuses American Tax Relief of bilking 20,000 customers out of $100 million with false claims about the company's ability to reduce their tax debt.
The FTC said the company used TV, radio and Internet advertising to claim it could settle tax debt with the IRS for less than what was owed. It also claimed it could remove tax liens, stop wage garnishments and successfully challenge bank and tax levies as well as property seizures and "unbearable monthly payments."
The husband and wife couple had been operating the company for over a decade and charged upfront fees of up to $25,000. The company's assets were frozen by a Chicago judge who issued a restraining order. And a receiver has been appointed to manage the company.
Despite earning more than $60 million form the business, the couple allegedly failed to pay their own taxes.
Investigators said the company provided an "essentially useless service" while pushing people further into debt instead of helping them address their tax problems with the IRS. The company charged thousands to client credit cards and stopped answering customer calls after receiving payment, according to investigators, who hope to recover restitution for the victims.
There has been no reports of whether either owner even had a law degree.

If you are facing criminal charges for tax evasion or charges in connection with offshore bank accounts, contact the tax attorneys at the Brager Tax Law Group, A.P.C. for a confidential appointment to discuss your rights. Call 310-208-6200.