United States v. Quinn (D. KS 2011) is one of several recent felony tax prosecutions, not for tax evasion, but for violation of Internal Revenue Code Section 7202. IRC Section 7202 makes it a felony to willfully fail to collect, account for, or pay over any tax due. In this case Ms. Quinn failed to pay payroll taxes for 7 quarters between 2003 and 2005. She finally got around to paying them in 2010, apparently after the IRS had filed criminal tax charges against her. Ms. Quinn challenged the finding that she failed to pay employment and individual tax and argued that since she had subsequently paid the tax due the charges should be dismissed.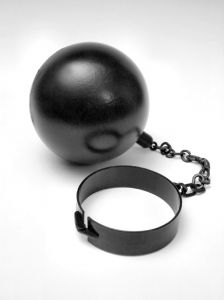 The court wrote in its opinion that a person has failed to pay taxes if they have not paid the amount due as of the due date, regardless of whether the taxpayer has subsequently paid. In Ms. Quinn's case, she had recently paid the amounts due but this was not sufficient for the court to find her not guilty.
This does not mean that late payment of taxes will never prevent a criminal tax prosecution, and those who have not paid their taxes should seriously consider taking care of a tax problem before it turns into a criminal tax problem. Had Ms. Quinn gotten around to making full payment, or indeed even made good faith installment payments much earlier there is a chance that the case would never have gotten as far as it did.

If you need help with your high stakes civil or criminal tax problems contact the tax litigation attorneys at Brager Tax Law Group, A.P.C., at 800-380-Tax Litigator for a confidential consultation.