Grammy Winner Faces Criminal Tax Charges
Tax problems abound for Lauryn Hill, who won five Grammys for her 1998 debut album. Her album, "The Miseducation of Lauryn Hill," might describe her alleged actions to stop paying taxes and subsequent consequences. Former member of the Fugees band, Ms. Hill, who's also an actress, has been charged by the the Department of Justice with Failure to File a Tax Return, but not tax evasion, on gross income of slightly more than $1.8 million over a three-year period from 2005 through 2007.
In her response to the prosecution regarding her criminal tax problems, Ms. Hill posted a 1,270-word manifesto at mslaurynhill on Tumblr.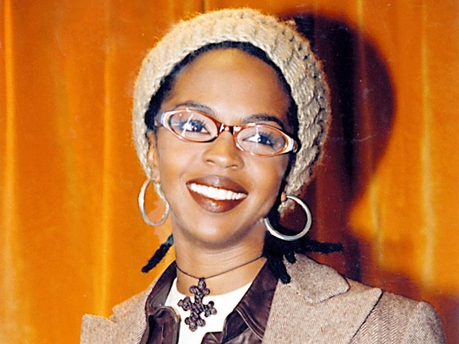 "For the past several years, I have remained what others would consider underground. I did this in order to build a community of people, like-minded in their desire for freedom and the right to pursue their goals and lives without being manipulated and controlled by a media protected military industrial complex with a completely different agenda. Having put the lives and needs of other people before my own for multiple years, and having made hundreds of millions of dollars for certain institutions, under complex and sometimes severe circumstances, I began to require growth and more equitable treatment, but was met with resistance."
Ms. Hill goes on to further describe her tax dispute: "I did not deliberately abandon my fans, nor did I deliberately abandon any responsibilities, but I did however put my safety, health and freedom and the freedom, safety and health of my family first over all other material concerns! I also embraced my right to resist a system intentionally opposing my right to whole and integral survival."
Finally she responds to her tax problems: "I conveyed all of this when questioned as to why I did not file taxes during this time period. Obviously, the danger I faced was not accepted as reasonable grounds for deferring my tax payments, as authorities, who despite being told all of this, still chose to pursue action against me, as opposed to finding an alternative solution."
Ms. Hill, who is facing one year in prison and a $100,000 fine for each year she failed to file, is one of a number of celebrities whose alleged tax fraud have made headlines, including Wesley Snipes, currently serving a three-year sentence.

Individuals, who have failed to file tax returns, have a number of options open to them to rectify their tax problems. However, once a tax audit begins, those options dramatically decrease for tax lawyers handling their cases. Contact our experienced tax attorneys for a confidential consultation to find out your available options at 800-TAX-LITIGATOR.