Prominent Civil Rights Lawyer Disbarred after being Convicted of Tax Evasion, Bankruptcy Fraud & Money Laundering
A controversial Southern California civil rights attorney has been disbarred after being convicted on federal charges of tax evasion, bankruptcy fraud and money laundering, according to the California Bar Journal.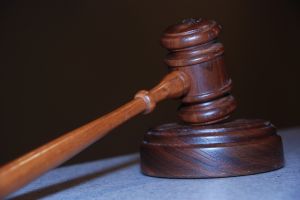 Stephen G. Yagman, 66, had been suspended from the practice of law since August 2007, when he was convicted of one count each of tax evasion and bankruptcy fraud and 17 counts of money laundering.
He was convicted of attempting to avoid paying more than $100,000 in federal taxes and sentenced to three years in federal prison. He also faces two years of supervised release after completing his prison sentence. Prosecutors had requested nine years behind bars. A tax attorney should be consulted as early as possible in such cases.
The government alleged that Yagman hid money and transferred his Venice Beach home into his girlfriend's name before declaring bankruptcy. He is also accused of incurring federal tax liabilities totaling more than $158,000 from 1994 to 1997, when he paid far less than what was owed, according to his own tax returns.
Prosecutors say he also failed to pay federal payroll taxes owed by his law firm, Yagman & Yagman, P.C. They say he hid more than $776,000 in various accounts and made numerous misrepresentations when he filed for both personal and corporate bankruptcy in 1999.
Yagman claimed he was targeted because of the numerous civil rights battles he had with the federal government. In 2002, he was part of a group that filed challenges to the detention of suspects at Guantanamo Bay. In the 1990s he pursued charges in connection with the case of Randy Weaver and the Ruby Ridge shooting. He often targeted the LAPD with allegations of police brutality and civil rights violations.

If you are facing criminal charges for tax evasion or charges in connection with offshore bank accounts, contact the tax attorneys at the Brager Tax Law Group, A.P.C. for a confidential appointment to discuss your rights. Call 310-208-6200.