Can a California Tax Lawyer Help Me with Tax Problems in Other States?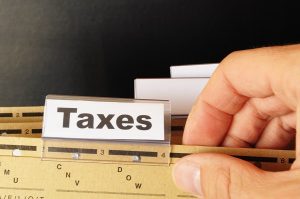 Tax laws vary greatly from state to state, and in fact, nine states don't even charge a state income tax. With such diversity of tax laws, it isn't feasible for a tax lawyer to be fully versed in the statutes of all the other 41 states. However, federal tax laws apply to all 50 states, and a tax attorney with experience dealing with the IRS may be able to assist you with federal tax problems even if you live or do business in another state.
A California Tax Lawyer for State and Federal Tax Problems
For federal tax problems, it's important to find an attorney that specializes in tax matters. The United States Tax Court will admit attorneys that are members of the bar in any state or Washington D.C. without requiring an examination. If you have a case before the Tax Court, an attorney from another state can help you if they are admitted to practice before the Tax Court.
State tax issues are a different matter. Although some attorneys are certified to practice in more than one state, it generally wouldn't be in your best interests in any case to retain a tax lawyer in one state to handle State tax issues in another state. If you're facing state tax liability, you need a lawyer completely familiar with the tax laws in that state. There are exceptions, though, where states have reciprocity agreements allowing lawyers from one state to practice in the other. California currently does not offer such reciprocity.
Experience is What Matters Most
The most important factor you should look for in a tax lawyer is experience dealing with the tax authority you have a dispute with and knowledge of your particular tax issue. For IRS tax problems, you should seek out an experienced federal tax attorney. If you have a specialized case involving criminal charges or offshore assets, make sure your attorney is familiar with these complex legal areas.
A California tax law firm with a team of tax attorneys covering multiple taxing agencies can help you with your federal tax issues in any state, or with payroll, sales or income tax problems in the state of California.
Get Help from a Seasoned Tax Law Firm
For federal or state tax help and representation for tax litigation in the state of California, contact the Brager Tax Law Group in Los Angeles. We are all former representatives for the Internal Revenue Service and offer the experience and knowledge of tax law to handle your tax problems. Call us at 1-800-380-TAX-LITIGATOR or contact us online.