What Should I Look for in a California Tax Lawyer?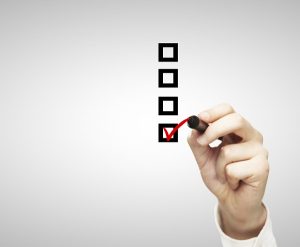 When you need tax help, it only makes sense to look for in-depth experience in all of the tax laws relevant to you and your business. Federal and California state tax laws are constantly changing, and it isn't easy for the average taxpayer to keep up with all of the changes from one tax year to the next. You need professional guidance from a tax lawyer.
Accountants and tax preparers can handle certain tax matters, but there are some situations where working with a tax attorney has its advantages. The attorney client privilege offers protection for your communications with your attorney. This is particularly important if you are concerned that the IRS may bring a criminal tax case against you.
What to Expect from a California Tax Lawyer 
Because of the complex and constantly changing nature of tax law, it's difficult for an attorney who does work in several different legal areas to stay on top of the latest tax changes. An attorney who specializes in tax law and focuses exclusively on tax disputes has the opportunity to repeatedly work on tax cases and closely study this legal niche.
If your case involves tax fraud or Foreign Bank Account Reporting, look for an attorney with experience specifically with these types of cases. These cases can involve the possibility of jail time. These cases have higher stakes than a typical tax dispute case, and you should consult with an attorney who previously handled similar cases.
Does your tax attorney handle California payroll tax problems? California sales tax issues? What about when a business is legally operated under California state law, but illegal under federal law? That's precisely the case for marijuana dispensaries in California.
Be Prepared
You have a lot of very good options when choosing a tax lawyer who can advise you on your tax planning and help you avoid tax problems. But what happens when tax problems do arise? How many of those tax attorneys are experienced in tax controversy?
When choosing a California tax lawyer for tax problems that have bubbled to the surface, be sure to look for a tax litigation attorney, someone who can provide effective representation when you need it most. Call us at 800-380-TAX-LITIGATOR for federal and California state tax expertise no matter where you are located.