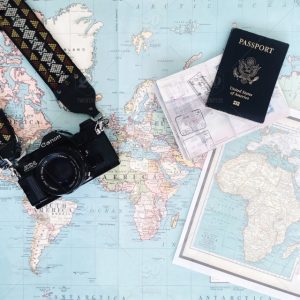 The IRS has issued a notice stating it will begin the process of revoking passports of individuals with "seriously delinquent tax debts." Seriously delinquent tax debts are those totaling more than $50,000 indexed for inflation. According to the Internal Revenue Manual the threshold is now $51,000. The amount includes not just the tax, but penalties and interest as well. However, the statute refers to "assessed" liabilities, and there are many instances where the IRS doesn't assess all of the accrued interest and penalties so it is possible to owe the IRS more than $50,000, and still not meet the threshold. Notably, FBAR penalties are not counted towards the threshold.
Revocation of passports is not new. It was authorized by Congress in December of 2015 pursuant to new Internal Revenue Code Section 7345. However, the IRS has not implemented the program until now.
Although most tax attorneys and tax accountants refer to the IRS revoking passports, what actually happens is the IRS sends a certification to the State Department, and the State Department will take action to revoke the passport. The IRS will notify taxpayers in writing at the time of certification using IRS Notice CP 508C. The IRS will send the notice by regular mail to the taxpayer's last known address. Since they will not be sending it by certified mail, there will be no way to prove that the IRS didn't send it in cases where the notice is not received.