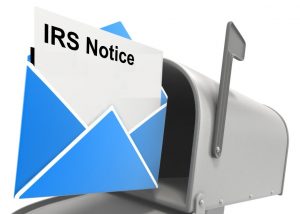 In a recent tax case, the U.S. Tax Court concluded that the IRS statutory Notice of Deficiency (a.k.a. "90-day letter") issued more than three years after the tax return was filed was invalid, despite the omission of income from foreign assets. The taxpayer had timely filed his federal income tax returns for the years at issue, but he did not report income earned on a foreign account he held. The years at issue were 2006, 2007, 2008, and 2009. To obtain information related to the account of the taxpayer, and other similarly situated persons, the IRS had served a John Doe summons. The John Doe summons was resolved on November 16, 2010. However, the IRS did not issue a statutory Notice of Deficiency until December 8, 2014.
The taxpayer in this case timely filed his returns, which started the statute of limitations period. Absent circumstances that would toll or fail to initiate the statute of limitations, the IRS does not have an indefinite amount of time to assess tax. The IRS must issue timely Notices of Deficiencies and failure to do so can benefit the taxpayer.
When is a Notice of Deficiency Timely?