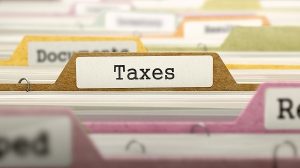 Are you behind in filing your tax return? If you have not filed a tax return for one or more years, you could be facing some steep penalties and interest on your past due tax returns and payments. Penalties for failure to file and interest on back taxes can quickly becoming a large financial burden. Consider this information from our IRS tax specialists at Brager Tax Law Group to limit your penalties for failure to file and reduce your debt to the IRS.
IRS Tax Penalty for Failure to File
First of all, if you do not owe taxes, failing to file by the deadline is not penalized by the IRS. It is only when you owe taxes and do not file a return by the deadline that you can be penalized. The standard IRS penalty for failure to file is charged at the rate of 5% per month up to 25%. However, if fraud is involved, the penalty can be significantly higher at 15% per month up to 75% of the taxes owed.