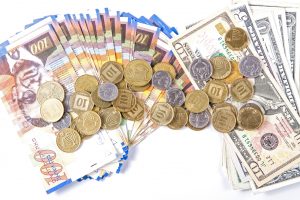 Many U.S. citizens who are also legal permanent residents of Israel may be confused about their tax obligations in the U.S. They may also have questions about their duty to file Foreign Bank Account Reports (FBAR) FinCEN Form 114. One of these issues was on display in the recent U.S. Tax Court case of Cole V. Commissioner, T.C. Sum. Op. 2016-22.
Petitioner Elazar Cole was a citizen of the United States, and in 2010 became a permanent resident of Israel after moving there the previous year. Cole qualified for a tax holiday in Israel which exempted him from tax in Israel on his capital gain sourced outside of the country. See the new version of the 5721-1961 Income Tax Ordinance.
In 2010, Cole sold his stock in a U.S. corporation and realized a long term capital gain of about $114,000. However, he did include the capital on his tax return. The IRS issued a notice of deficiency and ultimately the U.S. Tax Court heard his case. Because the amount at issue was less than $50,000 and Cole requested it, the Court heard the case under its small tax case procedure.