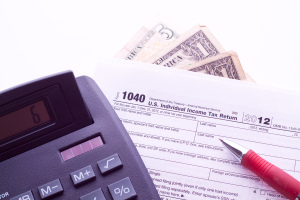 If you were to ask people about the things that they should do every single year, they are likely to mention visiting the doctor for a physical, taking their car in for preventative maintenance, and maybe even a tradition that the person spearheads every year. It is unlikely, however, the individual will mention their yearly duty to file and pay taxes. While taxes are due each and every year, they are typically something that we prefer not to dwell on, unless forced to. In fact, many people will not even consider taxes until days before the due date when the media is saturated with messages about tax filing. As tax attorneys we work to provide strategies that mitigate the risk or consequences of civil or criminal tax exposure. The simplest one is to file your tax return on time!
Nearly all citizens and green card holders have an obligation to file taxes
Nearly all US citizens or legal permanent residents, have an obligation to file taxes due to their level of income or for other reasons. For instance for the 2014 tax year, an individual under age 65 who is filing as single would have an obligation to file taxes if he or she makes $10,150 or more. The same would apply to a married couple filing jointly if they earn more than $20,300 a year. In some cases even smaller amounts of income can require the filing of a tax return. In short, the income thresholds to trigger a tax reporting obligation are not high and apply to almost all US citizens and green card holders.