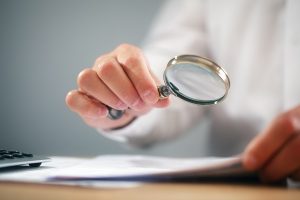 What seemed like a minor transgression when filing your tax return could end up being a tax crime punishable by years in prison. The IRS Criminal Investigation Division (CI) pursues about 3,000 criminal prosecutions per year to provide a deterrent effect to all taxpayers. If you have been chosen as one of the taxpayers to be "made an example of", you could face severe fines or time in jail in the name of increasing tax compliance by other taxpayers.
The criminal investigation process often begins when an auditor or collection agent detects possible tax fraud. The IRS can also be "tipped off" by the public—anyone can submit a 3949-A Information Referral form to the IRS that reports suspected tax law violations. Other law enforcement agencies can also reported suspicious activity to the IRS.
Special agents may then begin a preliminary investigation. A supervisor will evaluate the information to determine if further investigation is warranted. At least two layers of CI management must review the information before a criminal investigation can proceed.